Representatives from HandCash, Built By Gamers, Haste Arcade, and NFTY Jigs joined a panel together once again to discuss how micropayments and the scalable nature of the BSV blockchain enable them to continue to innovate.
Since the last time these companies took the stage at New York, much progress has been made. Each panelist discussed specifically with statistics how the Bitcoin SV network has allowed them to offer unique experiences.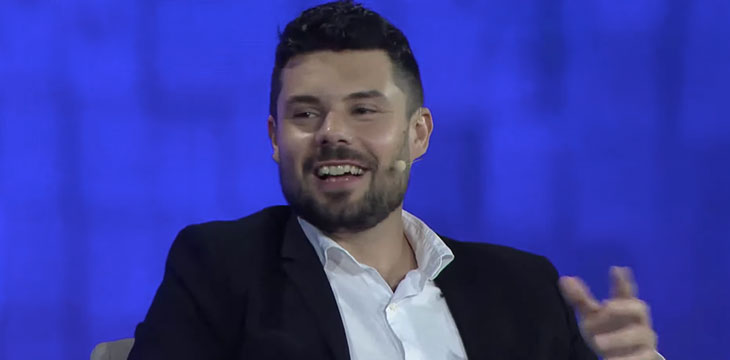 CEO of HandCash Alex Agut mentioned how to execute 1 cent payments, where fees must be extremely low. Also, since we are in the year 2022, where user expectations of interaction speed are high, the HandCash wallet can send transactions in 800 milliseconds anywhere globally. He remarked that the existing financial system and digital currency space are simply not capable of such a feat.
Ian Duckworth, an engineer from Haste Arcade, revealed some usage details of plays of their various games. Haste Arcade has had 90,000 total plays, where 97.5% of spends were less than 0.01 BSV ($0.50) or lower as of writing this article. This implies many transactions of a penny or less since single plays can be as high as $100.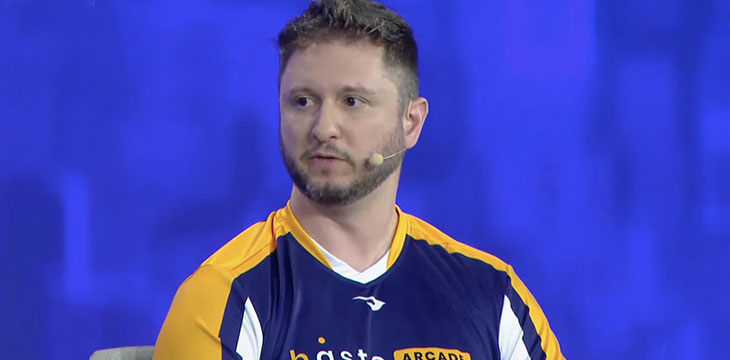 Tyler Farnsworth, Chief Marketing Officer at Built By Gamers, revealed a recent event where four Twitch streamers on the platform played games from the Haste Arcade and invited their audience to play as well. He mentioned that a good user conversion rate for onboarding is 2%. During this trial effort, the rate was a whopping 38%, where each user averaged 30 plays. 6,000 total plays came from those users in just two weeks.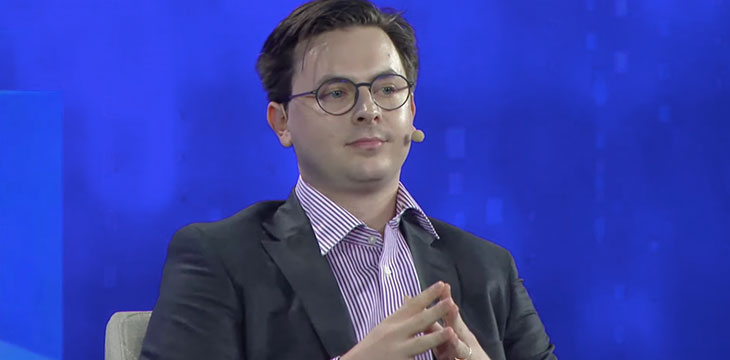 Jackson Laskey, CEO of NFTY Jigs, gave some statistics on their digital pet game Duro Dogs. NFTY Jigs has sold $40,000 worth of NFTs (dogs, accessories, treats, etc.), where the median purchase price is just $0.99. He views this as an opportunity for them to benefit from mass marketing of NFTs at affordable price points, as a counter to the popular NFT markets, which sell for extremely high price points.
All panelists had similar points on how their businesses could not be built on any other blockchain, emphasizing the #onlyonBSV meme. Contrary to the anonymous, immature nature of the current digital currency space, these points are being made by leaders of revenue-generating businesses, demonstrating the increasing maturity of the BSV space.
Finally, Haste, HandCash, and NFTY Jigs made some announcements:
Stablecoins + Off Ramps will enable businesses to easily make money with micropayments.

User pays with DOGE, you receive USDC and cash out to your bank. That easy! pic.twitter.com/HrvXKxMlTw

— HandCash (@handcashapp) May 24, 2022
HandCash will be adding fiat off-ramps, meaning the ability to sell digital currency for fiat in users' bank accounts. Additionally, they will tokenize BTC, DOGE, USDC, and other currencies on BSV via a Fungible Token platform, allowing holders of those coins to participate in the various applications on their App Gallery.
Haste announced that Game Collectibles would launch on May 25, where users can purchase tradeable NFTs that alter the experience in various arcade games. For example, in Jump, users can purchase NFTs that change the skins or different types of the ball that hops around. This feature is built with the NFTY Jigs platform.
📢HUGE ANNOUNCEMENT

YOU can invest in NFTY Jigs through our crowdfunding campaign on @Wefunder

Sincere thanks to all who have helped us build a cheaper, quicker, and easier NFT platform for games and apps

Learn more: https://t.co/mgR6haby5I

Disclosure: https://t.co/vEbDKOmU79 pic.twitter.com/O2LdukQ69J

— NFTY Jigs (@nftyjigs) May 23, 2022
NFTY Jigs announced crowdfunding for their company, letting the BSV community participate initially. The different funding tiers will grant investors additional perks such as unique NFTs, direct communications with the founding team, and more.
Overall, this panel was enjoyable to watch and refreshing to see real businesses giving candid feedback on their experiences in the digital currency market so far. I look forward to what these companies deliver and how they work together to produce more innovation going forward.
Watch the BSV Global Blockchain Convention Dubai 2022 Day 1 here:
New to Bitcoin? Check out 's Bitcoin for Beginners section, the ultimate resource guide to learn more about Bitcoin—as originally envisioned by Satoshi Nakamoto—and blockchain.